VOLCANO VR4 AC heating unit (90kW)
Description
Engineered for use with a heatpump system.
Heating unit with a 10-90 kW four-row water exchanger with air stream flow up to 5300 m3/h.
VOLCANO VR4 heaters are the devices equipped with highly efficient four-row water exchanger dedicated to work on low-temperature medium (application for heat pump units) and to work with chilled water (cooling mode). The device will have the same casing dimensions as VR1-3 i.e. 70cm by 70cm and will be equipped with the same AC and EC motors as VR3/VR-D devices. Unlike the other heaters VOLCANO VR4 can work with the heating medium up to 100°C (other devices can work with the heating medium up to 130°C). This limitation results from the issue of safety of the people staying in the airstream; high efficiency of the device translates in extreme cases into high temperature of the air behind the exchanger 
VOLCANO VR4 heating unit is the most powerful heating unit among the products offered by VTS.
Undoubtedly, its expanded heat exchange area and the option to use low temperature media are benefits which make this heating unit hold an advantage over other units on the market. Moreover, the reliability of our product results from the fact that all the manufactured goods are exhaustively tested before they leave the plant and that we grant a 3-year warranty, including the replacement of the heating unit by a new product.
Due to their power, the VOLCANO VR4 heating units are perfectly suitable for heating large and high rooms, such as production halls, warehouses or sports facilities. 
In order to increase the comfort of users using VOLCANO units for cooling purposes, a drip tray is introduced for draining the condensate generated during the condensation process on the water heat exchanger. Drip tray for VOLCANO VR1-VR4

REMEMBER ABOUT CONTROLS!
Dedicated control devices - remember to choose for proper operation of unit!
HEATING CAPACITIES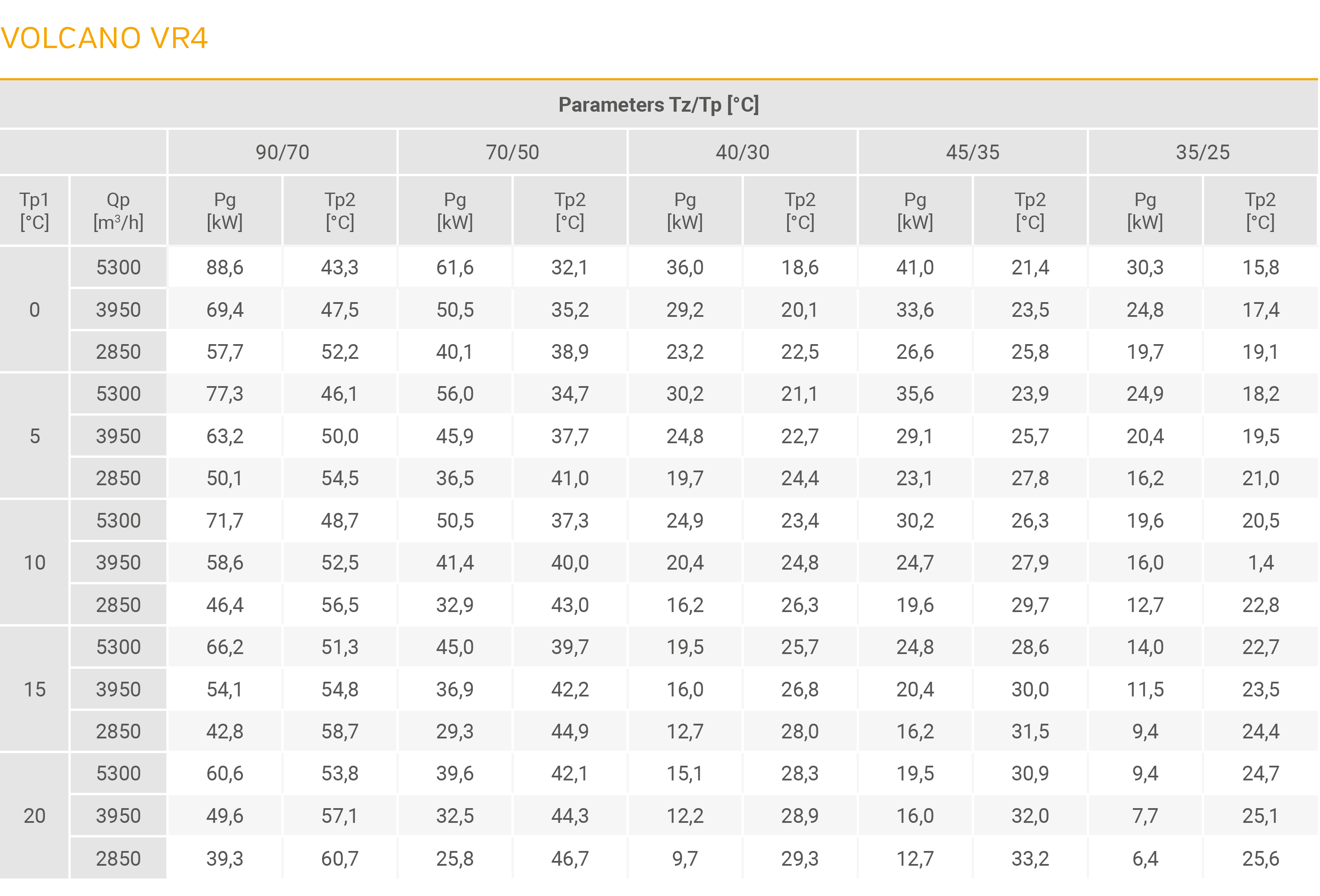 Tz – inlet water temperature; Tp – outlet water temperature; Tp1 – inlet air temperature; Tp2 – outlet air temperature; Pg – heating capacity; Qp- air flow rate;

COOLING CAPACITIES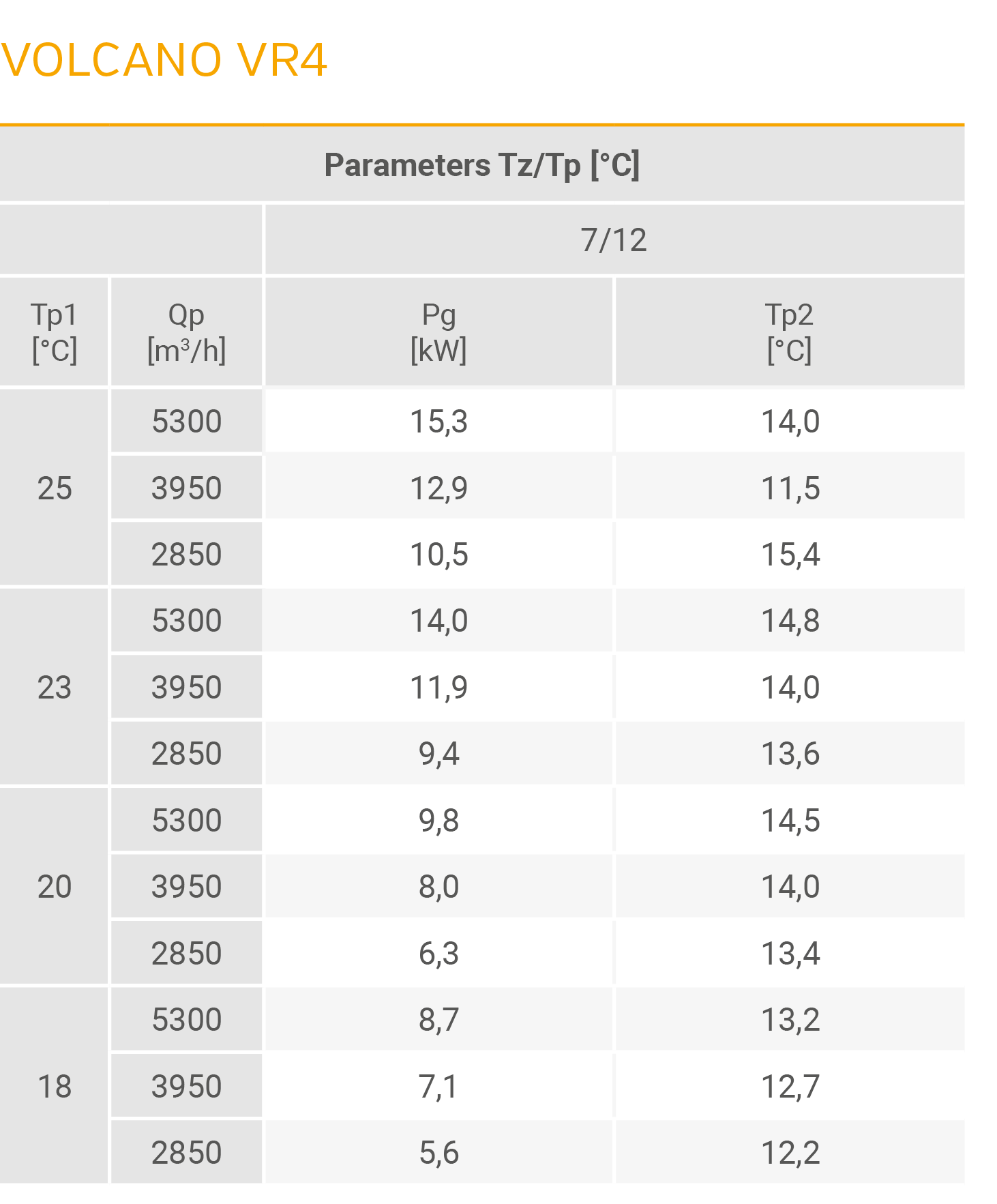 Tz – inlet water temperature; Tp – outlet water temperature; Tp1 – inlet air temperature; Tp2 – outlet air temperature; Pg – cooling capacity; Qp- air flow rate;