VOLCANO VR MINI 3 AC heating unit (27kW) + Wall controller WING/VOLCANO (IP30)
Description
Engineered for use with a heatpump system.

Small dimensions heating unit with power 4-27 kW, double row exchanger, 2000 m3/h discharge with mounting handware in set.
VOLCANO VR Mini 3 is a device equipped with a three-row heat exchanger. This device complements the offer and gives the possibility to use smaller size devices (in relation to VR3-4) on the objects where the heating medium of low temperature is available. VR Mini 3 heaters have the same casing as the other Mini devices that is 53cm by 53cm and are equipped with the same motors AC/EC. Due to the exchanger construction it is recommended to connect the heating medium supply to the upper stub and return to the lower stub in order to increase the heating efficiency of the device

Compact heating unit with reliable three-speed motor, equipped with 4 to 27 kW heat exchanger
Its superior casing body allows achieving the optimum exposure of heat exchanger area as well as masking the structural components.
Elegant and pure lines of VOLCANO heating unit casing combined with all-purpose composition of colours ensure a pleasant-looking integration with most interiors; on the other hand, compact size makes the VR Mini heating unit an appropriate appliance for heating many types of rooms.
In order to increase the comfort of users using VOLCANO units for cooling purposes, a drip tray is introduced for draining the condensate generated during the condensation process on the water heat exchanger. Drip tray for VOLCANO VR Mini-VR Mini3

HEATING CAPACITIES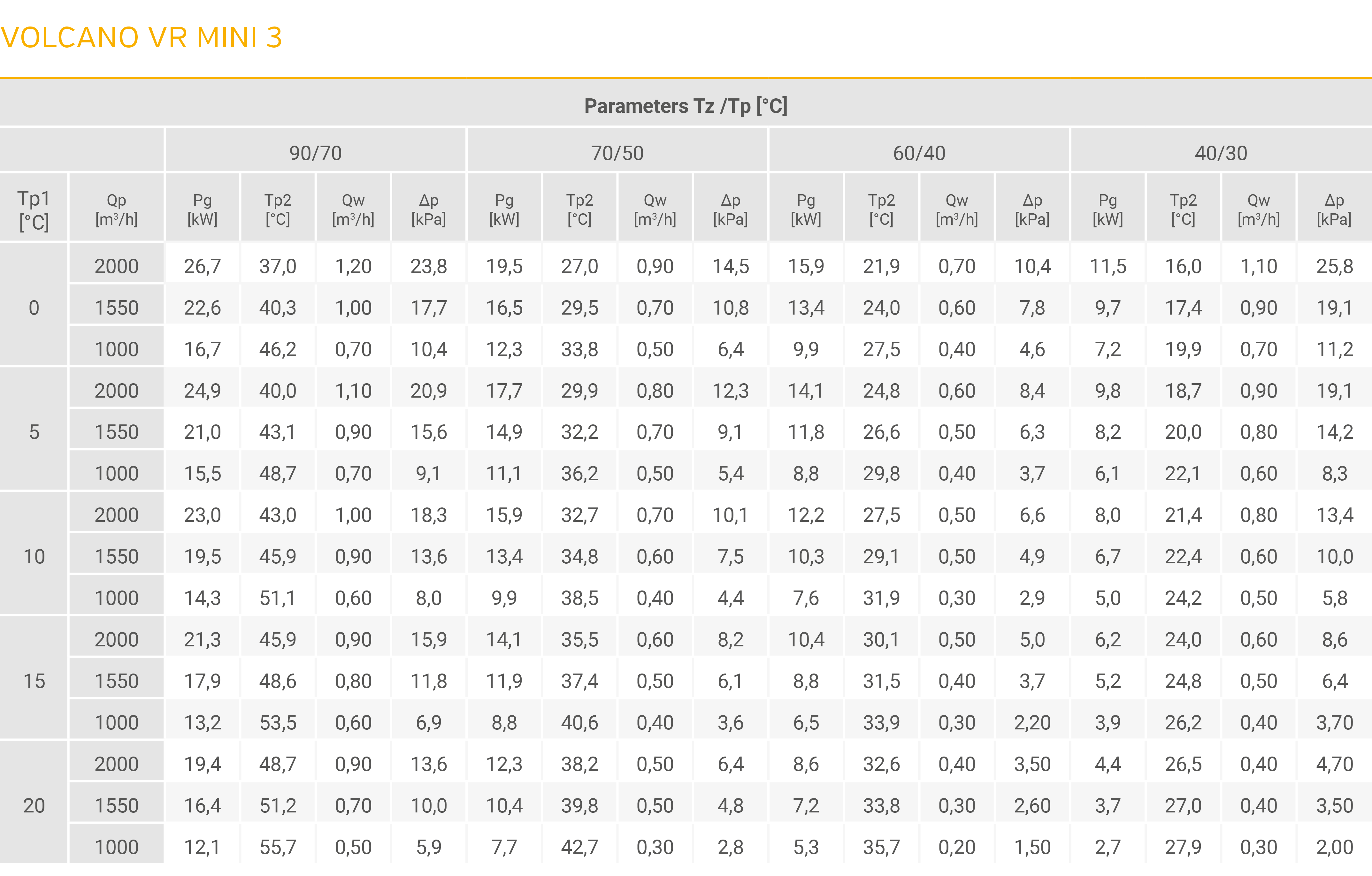 Tz – inlet water temperature; Tp – outlet water temperature; Tp1 – inlet air temperature; Tp2 – outlet air temperature; Pg – heating capacity; Qp- air flow rate;

COOLING CAPACITIES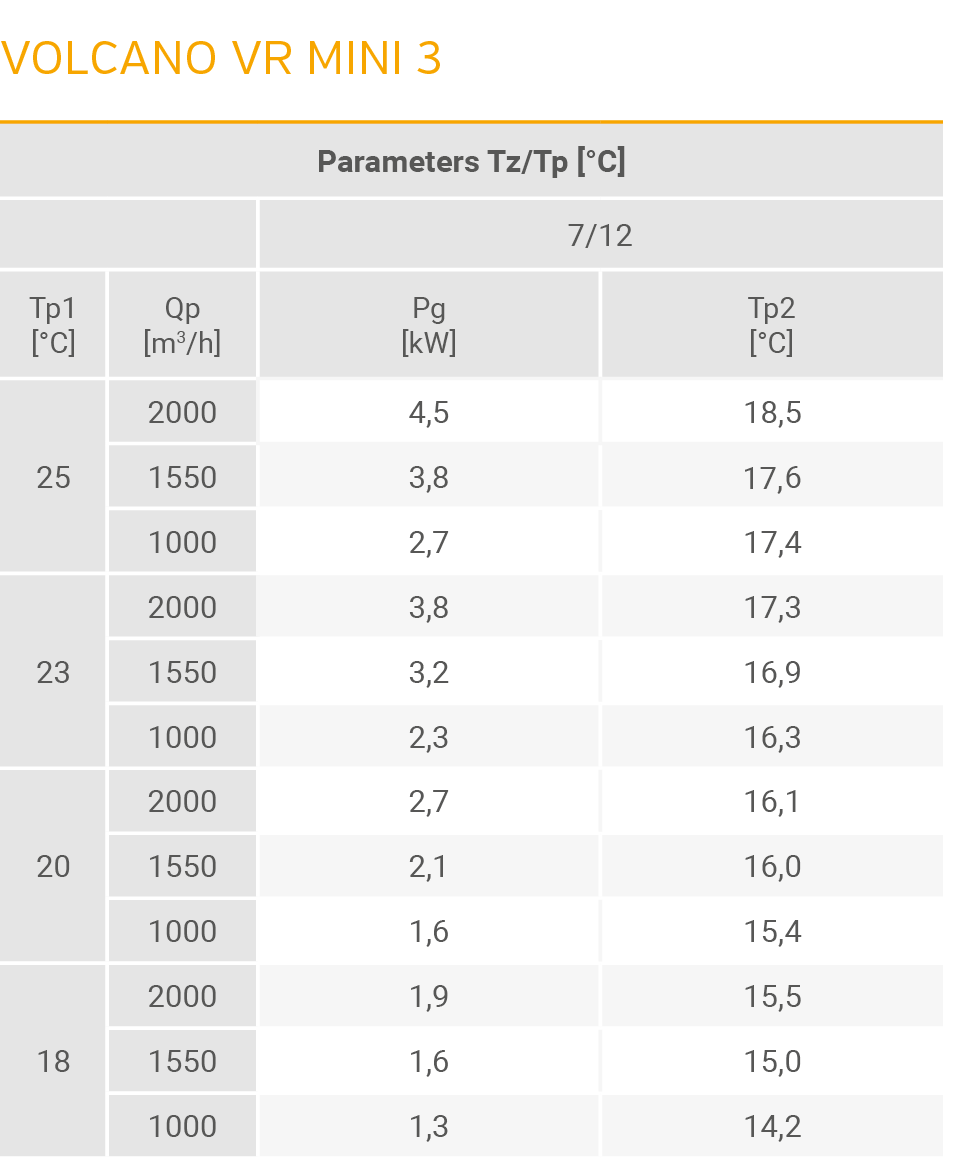 Tz – inlet water temperature; Tp – outlet water temperature; Tp1 – inlet air temperature; Tp2 – outlet air temperature; Pg – cooling capacity; Qp- air flow rate;