VTS - Instal Partner
01 Dec

Posted By
0 Comment(s)
1941 View(s)
The programme was created by VTS and is intended for entities purchasing and assembling VTS products in the territory of the Republic of Poland and which are not bound by any commercial cooperation with VTS.


VTS - Instal Partner.
Kupuj nagrzewnice wodne Volcano oraz kurtyny powietrzne Wing i odzyskuj środki!
Wystarczy, że na naszej stronie zarejestrujesz kody, które znajdziesz na urządzeniach. Kod zamienisz na środki pieniężne, które wpłacimy na Twoją dedykowaną kartę płatniczą. Program kierowany jest wyłącznie do Instalatorów.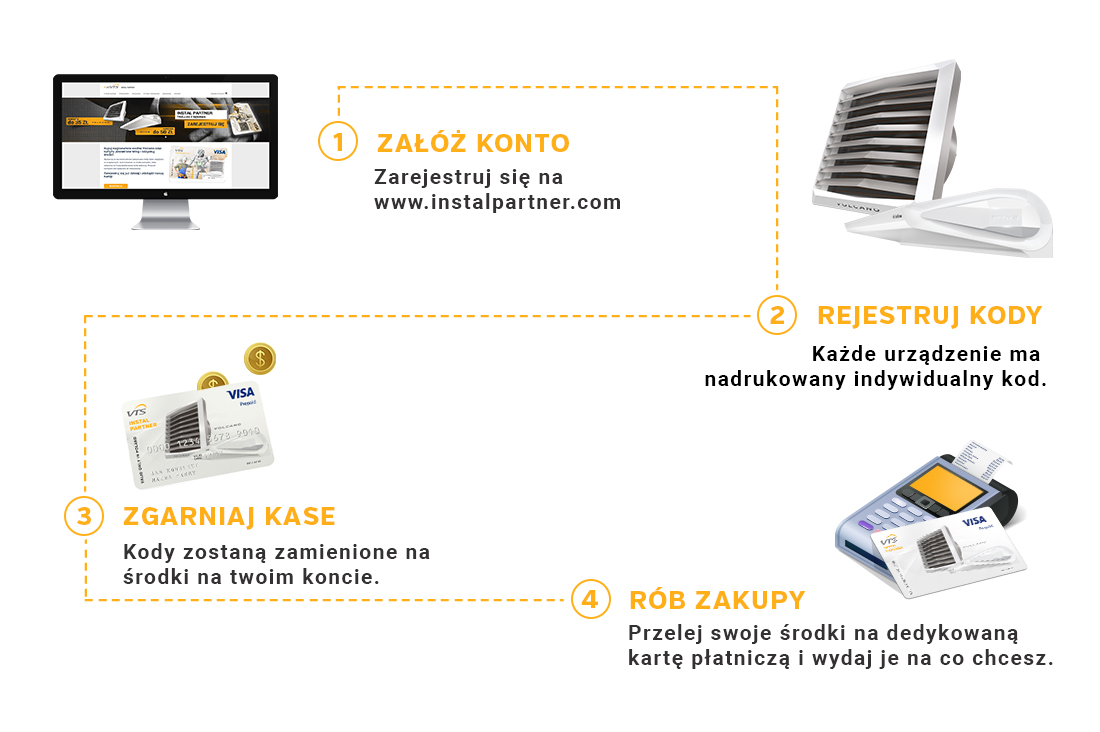 Zarejestruj się już dziś i pozwól sobie na więcej!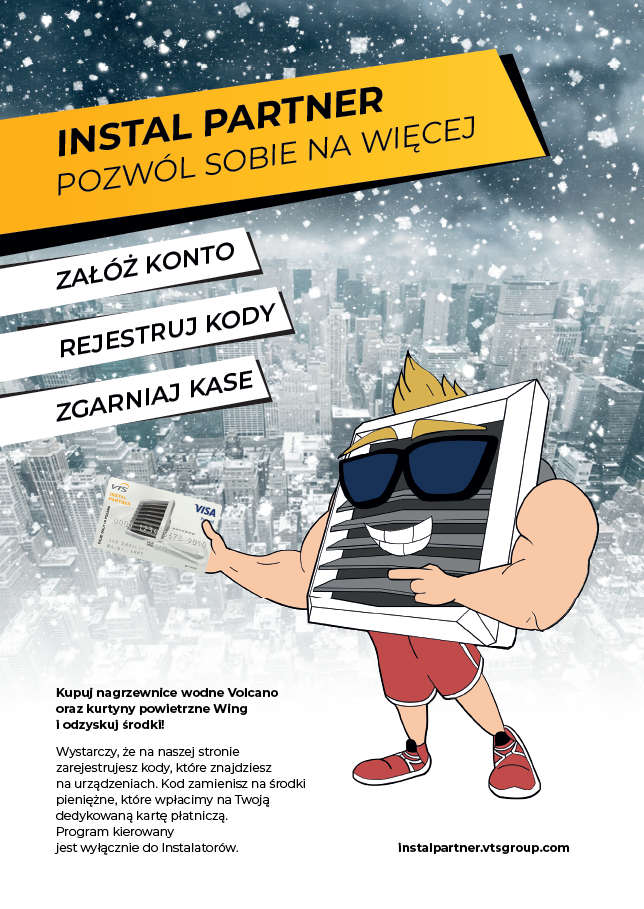 Regulamin programu Instal Partner:
https://instalpartner.vtsgroup.com/pl#!/MessageStandalone/1026
2. Regulamin indywidulanych kart przedpłaconych:
https://instalpartner.vtsgroup.com/pl/CmsMedia/Regulamin-indywidualnych-kart-przedplaconych-mbank-obowiazujacy-od-15-12-2016r.pdf
3. Urządzenia sprzedawane przez organizatora objęte niniejszym programem:
https://instalpartner.vtsgroup.com/pl#!/MessageStandalone/1028